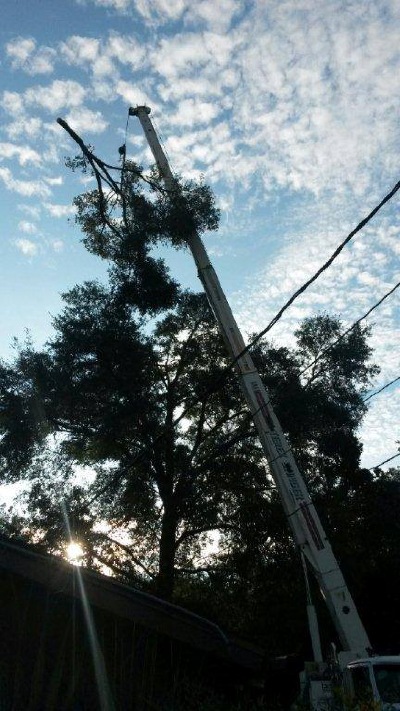 Crane work can sound scary, but it can save us time ,you money,and your lawn from being torn up.When large trees are dropped to the ground it can cause damage you might not find till its to late. We are insured fully with Sheldon Palms insurance, who are also a valued customer.We also carry Worker"s Compensation so you can rest at ease while were in the tree"s.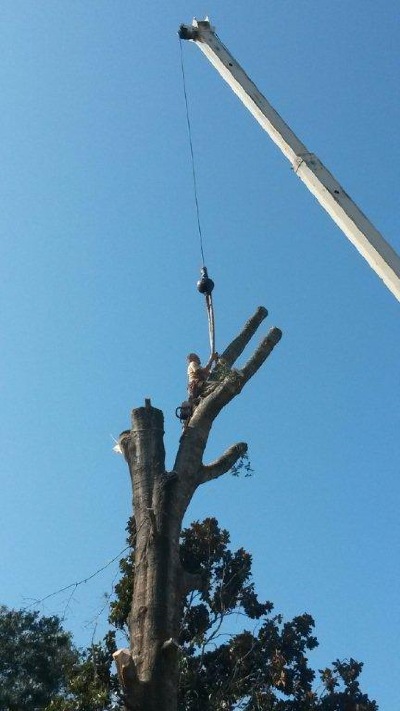 Our staff as you can see are able to meet a number of needs,from up high to down low there"s no job to big or dangerous for us to handle.You should never try to remove a tree yourself, without speaking to a professional.

With our 65ft Bucket Truck we can get where most can't & if it's to muddy for our 4wheel drive we have one of the best climbers around !